Procedure for replacing the 3.5v lithium battery on the CWT AVE mainboards
Lithium battery levels on the CWT AVE mainboards must be at 2.7v or higher for the CWT meter to function normally. The battery access is mostly obstructed behind the modem: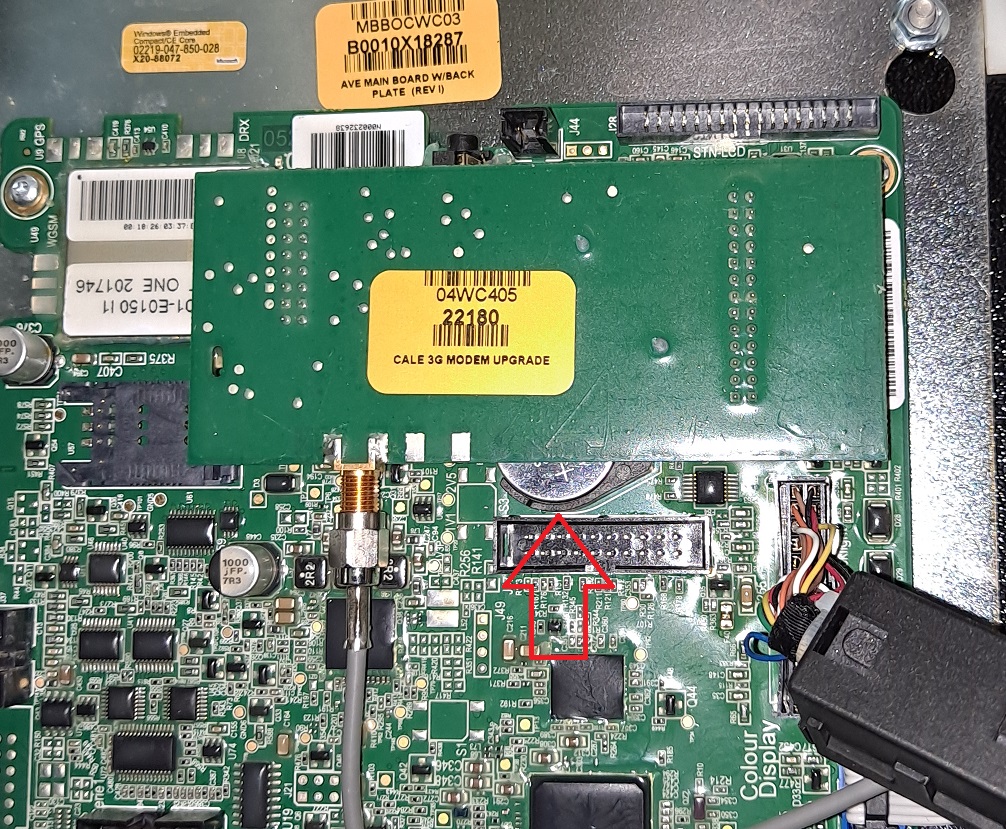 The purpose of the battery is to power the clock circuit when the mainboard is powered up, and when the meter power is turned off, then the battery also maintains the memory and date. To replace the battery, the recommendation is to turn the power OFF, then remove the modem, then remove the battery: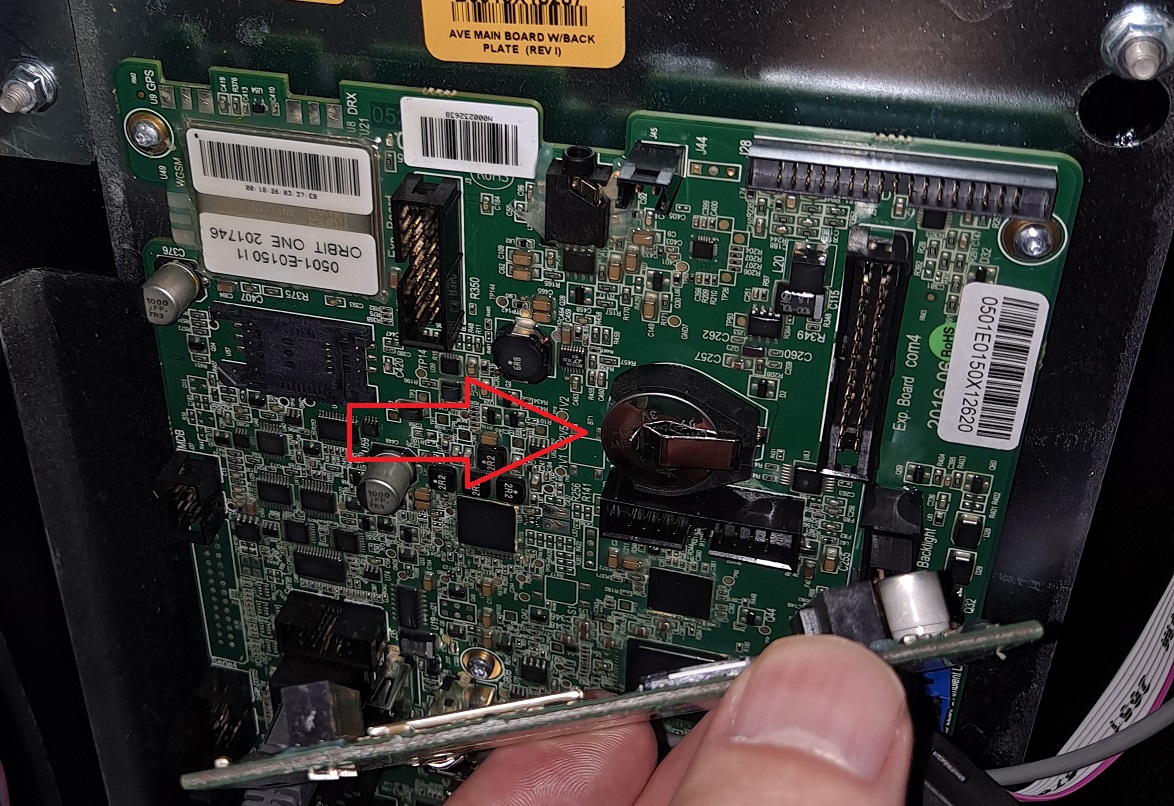 WARNING! Removing the modem with the mainboard powered on is risky and could damage the mainboard, modem or both.
After the battery is replaced, the date on the mainboard will likely revert to something like 2006 or 2029, so allow the meter boot up completely, then go into the service menu and manually fix the date to enable the meter to communicate. Unfortunately, the meter will not communicate with WebOffice and the date will not automatically sync with WebOffice.