Before you change a meter ID, please complete a coin collection (and bill collection if bills are accepted) to reset the terminal balance(s). Once you have completed the collection(s) please notify Flowbird Support by email, chat or phone at 877-620-2253 to request a new cwtid.xml file and to schedule the file collection jobs for the meter to clear the balance on WebOffice. Once the jobs are scheduled, you will be instructed by the support team to force a heartbeat by the terminal, which will initiate the file transfer. Once the files are received, then the meter can be powered down and renamed using the following procedures:
1. Flowbird Support will email you a new cwtid.xml file which includes the new meter ID and unique meter guid. Download and save this file to your PC or laptop. It is important not to change the file name. Alternatively, trained administrators can edit the cwtid file using Notepad++ by copying and pasting the unique GUID from the Terminal Details page of WebOffice: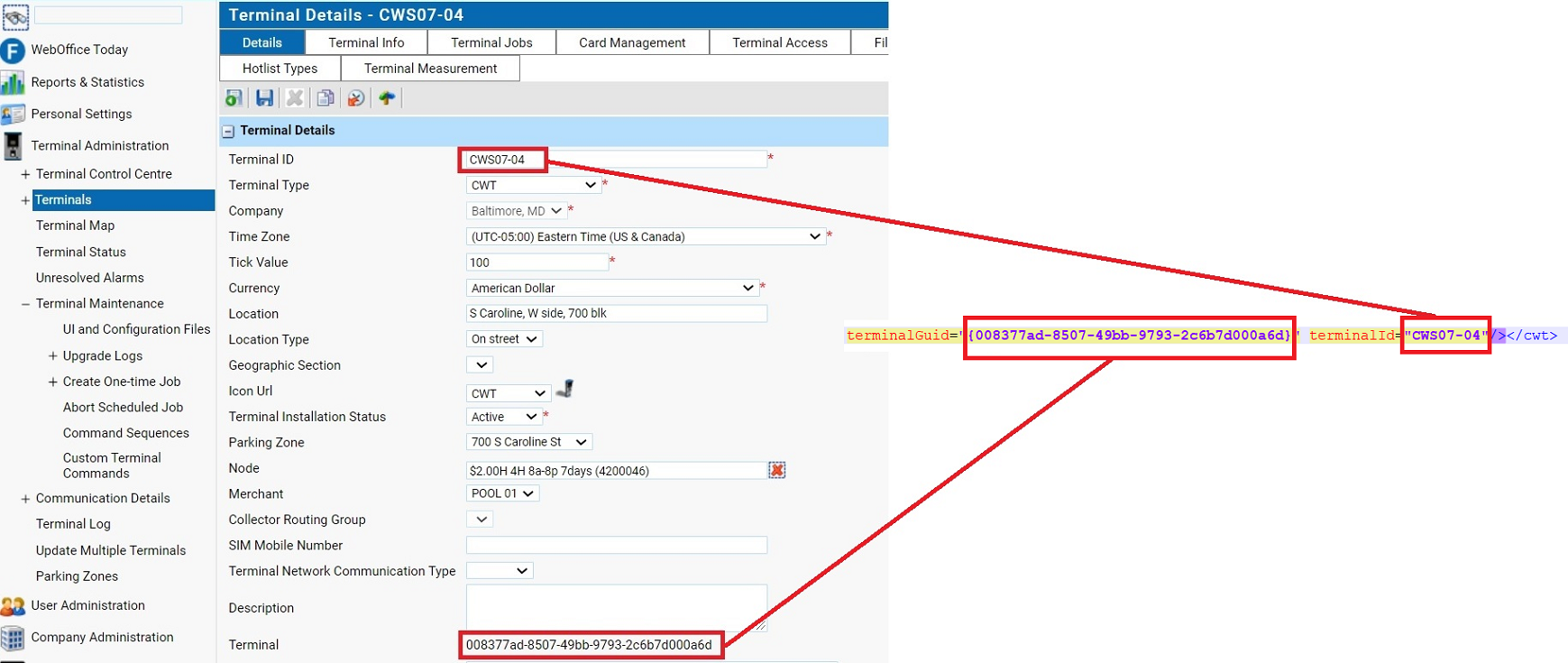 2. Loading the new CWTID.XML file
a) Power down the meter, and remove the SD card.
b) Place the SD card into your computer/ laptop.
c) On the SD card, delete the following files:
currentid.xml
usedid.xml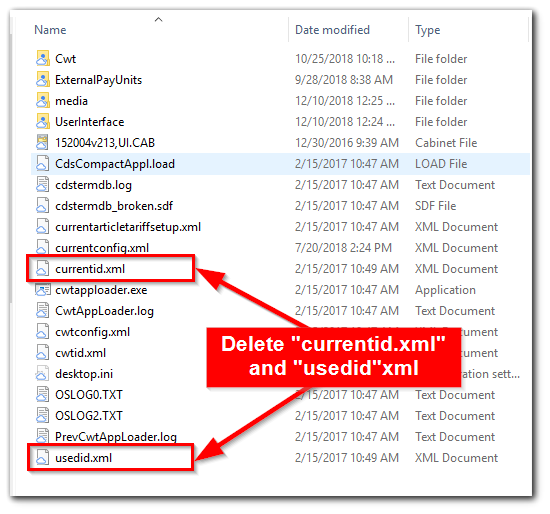 d) Copy the new cwtid.xml file from your PC or laptop to the SD card.
e) Place the SD card back into the pay station and power the meter back on.