Smartfolio

Parking Back Office - Product Evolution
SSO & Changed rules for Password management
Production delivery: 04/01/2023

General Information
The look & feel of the screens allowing access to our Smartfolio, Analytics Reports and the future Flowbird hub portal as well as Password management and Privacy notice acceptance are evolving.
Major evolutions:
Single Sign On (SSO): a user can switch via the dashboard to the different Flowbird solutions (Smartfolio, Analytics, Flowbird hub) without a new login operation;
The security of the password is reinforced: length, number of characters, update policy reviewed;
The change of the password is at the initiative of the user: a user who forgets his password can change it by himself, hence the importance of having specified a personal email address.
The new screens and processes are scheduled to go live on Wednesday January 4th.

All Smarfolio users will have to modify their password every 365 days and to implicitly accept the privacy policy when logging in.
Secure password management:
Existing passwords can still be used but within 12 months the user will be asked to change it according to the new rules described below:
Passwords will now have to respect a length of 12 characters of 3 different types minimum (lower case, upper case, digits or special characters);
Password validity period will be 365 days.
Profile validation:
On first login, all users will be asked to check and potentially change their personal details, including the email address if incorrect or missing, as it will be used for all future communications.
Please note that one email address can identify only one user account.
SmartCenter
To access the SmartCenter Enforcement Login page, please follow this link:

For new SmartCenter accounts, please navigate to the SmartCenter Login page and click "New Account":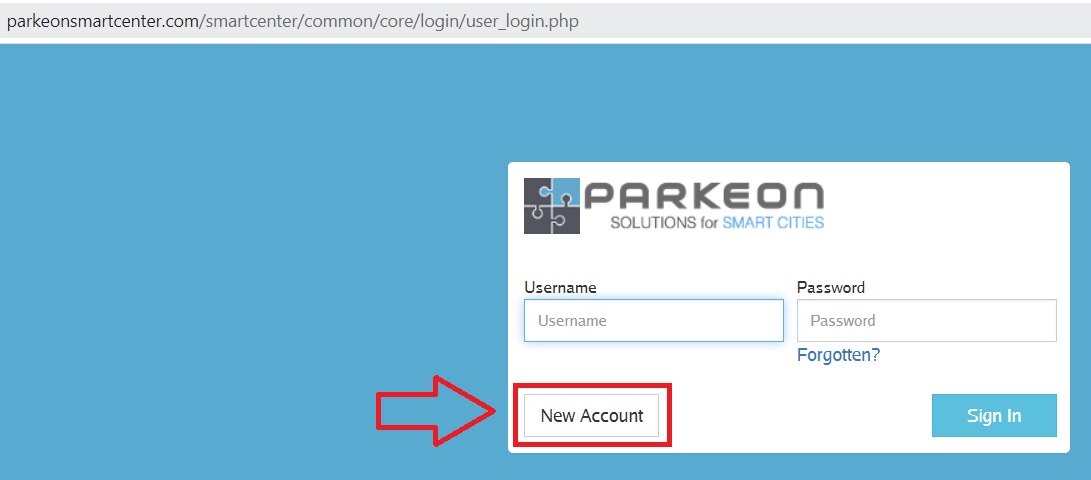 Enter your details into the fields shown below and click Submit.
Your request will be forwarded to the IT Department who will approve and provide Login Credentials.